Welcome To Jaldapara Wild Hut
Welcome to Jaldapara Wild Hut, located at the splendid beauty of Dooars surrounded by dense forest and wildlife, Jaldapara Wild Hut is an excellent place merged within the greenary at Jaldapara National Park of Alipurduar district. The Stay here is invigorating and helps you leave all your worries and thoroughly enjoy your holiday in Jaldapara which is the India's most favorite jungle hideaway and a naturalist's treasure trove. To make your stay comfortable, the resort has 9 aesthetic cottages dotting the periphery of the Buxa tiger reserve. Thoughtfully designed with thatched roofs to suit the local weather, the cottages are available in three categories; Rooms of this resort are spacious and are beautified by very modish amenities; has attached toilet with contemporary facility.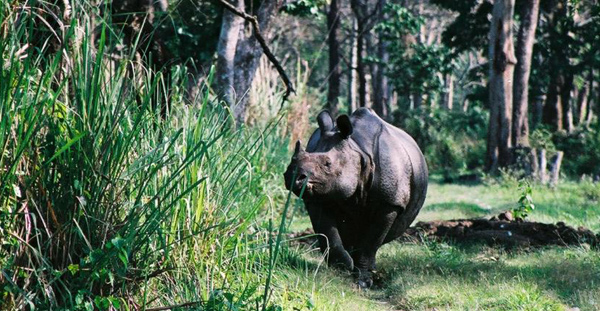 The most famous destination in Dooars is Jaldapara National Park(formerly Jaldapara Wildlife Sanctuary). The main attraction in Jaldapara is the Asiatic one horned rhino which has the second largest rhino population in India after Kaziranga National Park in Assam. Other animal species include Elephants, Indian Bison, Hog Deer, Spotted Deer, the Chital, the Hog deer, the Sambar and the Barking deer. Wild pigs, Tigers, leopards, jungle cat, leopard cat, fishing cat. common otter, Indian civet, Giant squirrel, Indian pangolin, Hispid hare, Indian porcupine and Indian Rock Python.