Welcome To Jaldapara Wild Hut
Welcome to Jaldapara Wild Hut, situated in the breathtaking beauty of Dooars and situated right next to the renowned wildlife heritage Jaldapara National Park. Surrounded by lush forests and abundant wildlife, Jaldapara Wild Hut offers a splendid retreat in the heart of nature. It is a paradise for nature enthusiasts and a haven for wildlife lovers. At Jaldapara Wild Hut, we have carefully designed 12 charming and aesthetic cottages and rooms that blend harmoniously with the local surroundings. These cottages feature thatched roofs to adapt to the local weather conditions and offer a cozy and comfortable stay. Each cottage is thoughtfully adorned with modern amenities, ensuring a relaxing and enjoyable experience. The spacious rooms are equipped with contemporary facilities like wifi and en-suite bathrooms for your convenience. Concerning safety we also have a children park, car parking area, travel desk and an inhouse Restaurant.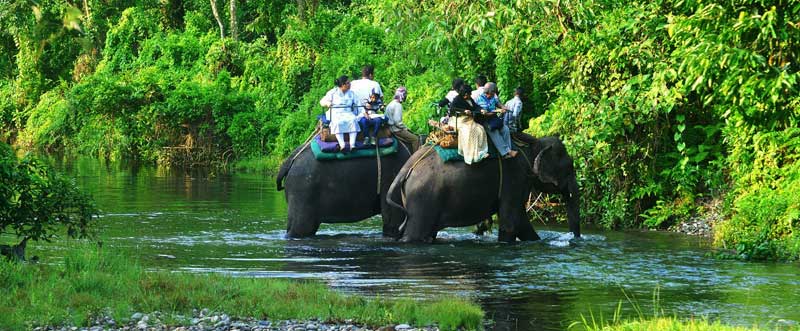 The highlight of Jaldapara National Park, formerly known as Jaldapara Wildlife Sanctuary, is undoubtedly the majestic Asiatic one-horned rhino. It is home to the second-largest population of rhinos in India, after Kaziranga National Park in Assam. However, the park also boasts a diverse range of other fascinating animal species. You can encounter elephants, Indian bison, hog deer, spotted deer, chital, sambar, barking deer, wild pigs, leopards, jungle cats, leopard cats, fishing cats, common otters, Indian civets, giant squirrels, Indian pangolins, hispid hares, Indian porcupines, and Indian rock pythons.